Diósgyõr Papermill is the only company in Hungary that is involved in producing security papers. These unique and exclusive products have been the symbols of quality paper production in Hungary for more than two hundred years.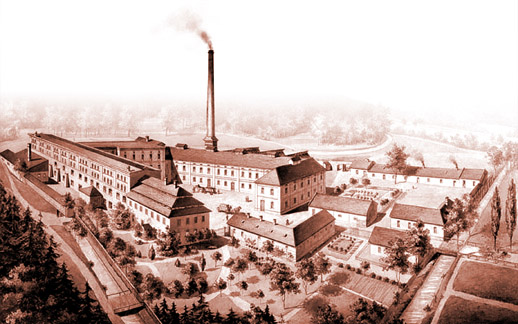 Past:
1773    Mr. József Forschel architect made the plans of a paper mill for Mr. Ernő Altman who was a papermaker of that time. As the costs of the building were high the queen Maria Theresa rejected the project.
1782    The mill was built with the usage of the original plans as well and has started the production. The first miller was Mr. Sámuel Martinyi.
1802    The first paper with watermark originates from this year.
1842    Sámuel Martinyi died in 1836 and as he had no sons among his heritors the mill was sold in 1842 to Mr. Károly Fiedler. During his ownership there was a great development in the production.
1846    The Hungarian Industrial Chamber awarded the papers of the mill with a great silver medal.
1878    As the development slowed down by the end of the 1870's the mill was sold to Mihály Kolba. Whose family maintained the good reputation of the mill which is proved by several certificates.
1890    The mill won golden medal on the World Fair in Paris with its laid papers.
During the exhibition Mr. Kolba bought the most up-to-date mould paper machine of that time. This meant that the mill became a first-line mill among European factories and the basis of technical development was laid down by him.
1925    The quickly developing Hungarian industry was stopped by the economical difficulties of the First World War. This year was a great turning point in the life of the mill. The majority of the shares of the company went into the property of the National Bank of Hungary.
1927    A new banknote the "pengő" was issued.
1946    After the Second World War a new stable currency was introduced in Hungary the "forint". The base paper of the forint has been produced here since than.
1948    Nationalization
1963    The factorybecame part of the Paper Industry Company, a trust, and from then on mass production and paper processing started.
1990    The company became a subsidairy.
1993    Since that year the Hungarian Banknore Printing Shareholding Company practices the rights of shareholders.
1997    There was a large-scalemachine investment, which realized the modern conditions of production of security paper. An Italian-made cylinder mould paper machine was set up so became the paper mill capable of meeting the requirements of modern security paper manufacturing.
2002    ISO 9001 and ISO 14001 certificates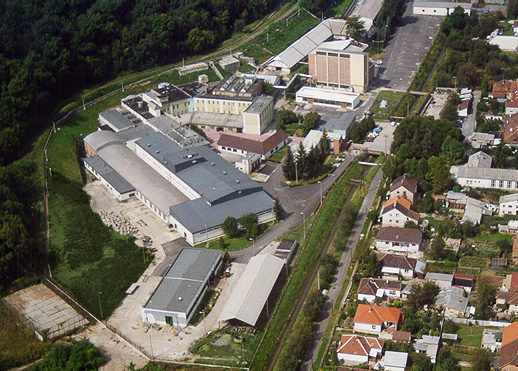 Present:
Our paper machine is suitable for fourdrinier or mould made production. The shortdelivery time, delivery of smaller quantities, good quality, reasonable price and the wide range of security elements applied in or on the paper serve all ourcustomers' satisfaction.